Tour of the Home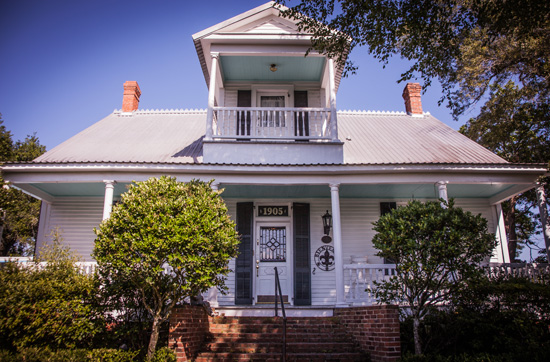 Upon entering T'Frere's House, guests are welcome to explore the house, with original artwork and crafts of local artisans that decorate the towering halls of La Grande Maison. An eclectic mix of period pieces and modern décor sway visitors to discover more of Lafayette's unique history and culture.
Twilight on The Porch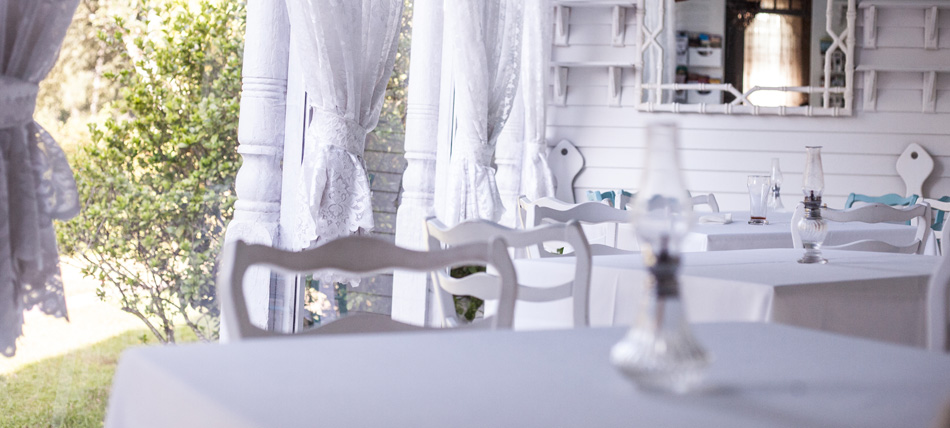 Your journey through Cajun country begins with a tour of the house at twilight time. Every Acadian home features a porch which Acadians (termed Cajuns by the British in later years) used for entertaining their family and friends. T'Frere's is no exception! Arriving guests can enjoy a complimentary cocktail: wine and a variety of local specialties are available anytime. Take your drink to our beautiful glass enclosed porch overlooking the garden or hang out in the living room. The house is yours to enjoy. Your evening progresses with endless possibilities to "laissez le bon temps rouler" in Acadiana. The staff are all passionate locals ready to recommend exceptional restaurants, make reservations, and suggest travel plans with our unique day trip itineraries. This whole experience is all part of the "not to be missed", warm bievenue to T'Frere's House.
The Grand Foyer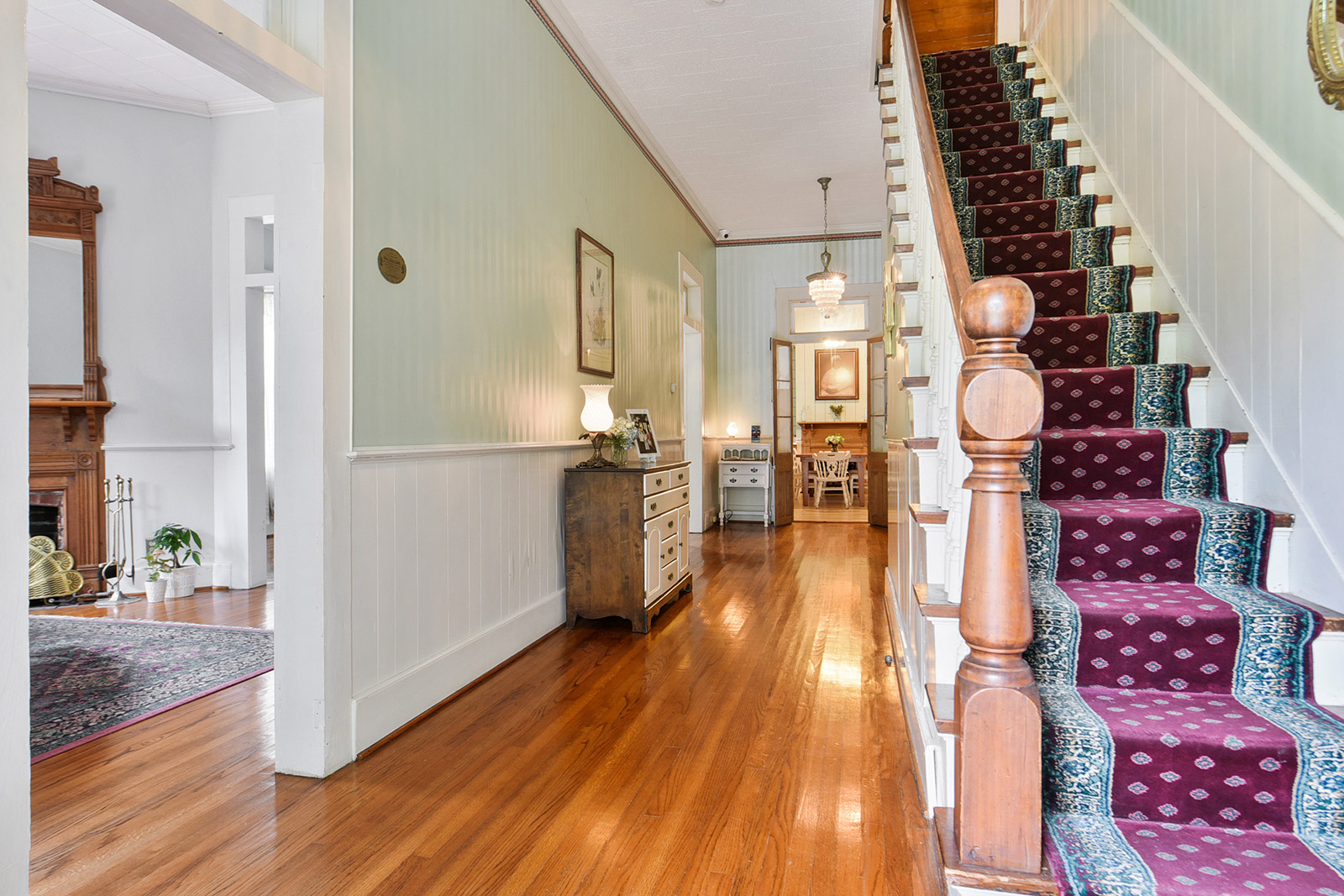 Parlor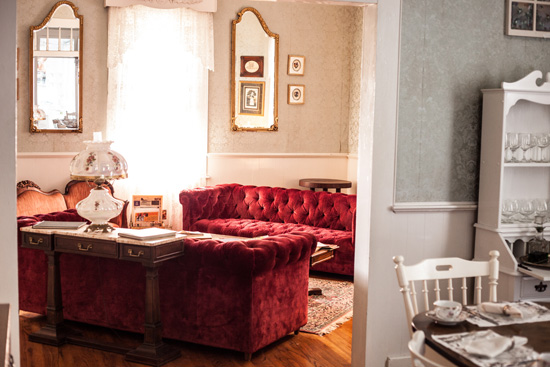 We invite you to relax in our formal living room during the evenings.
Dining Room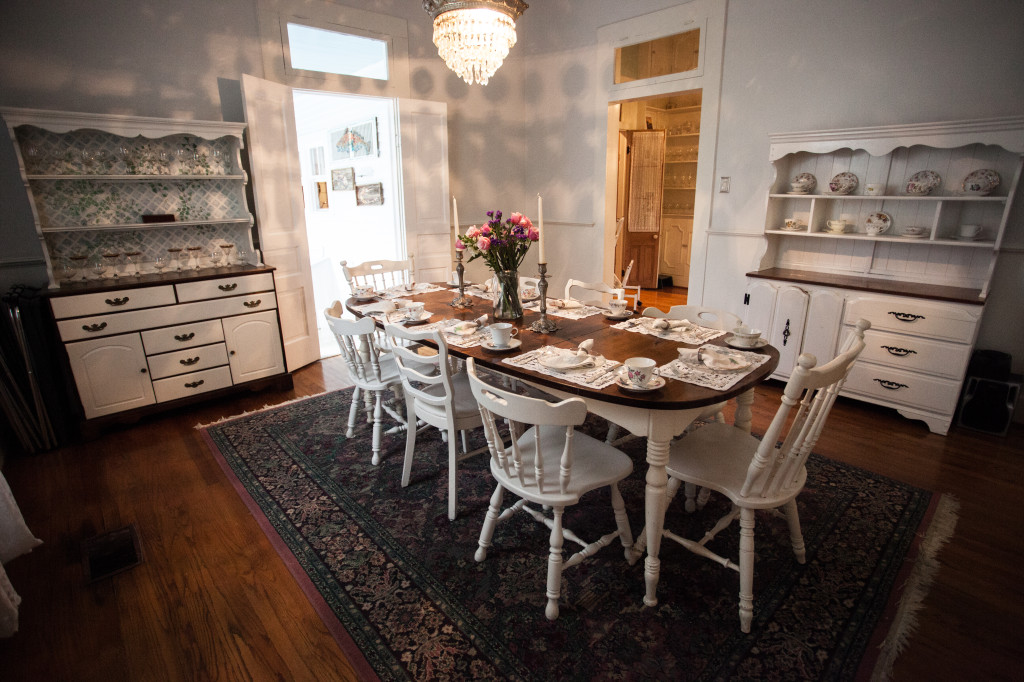 Kitchen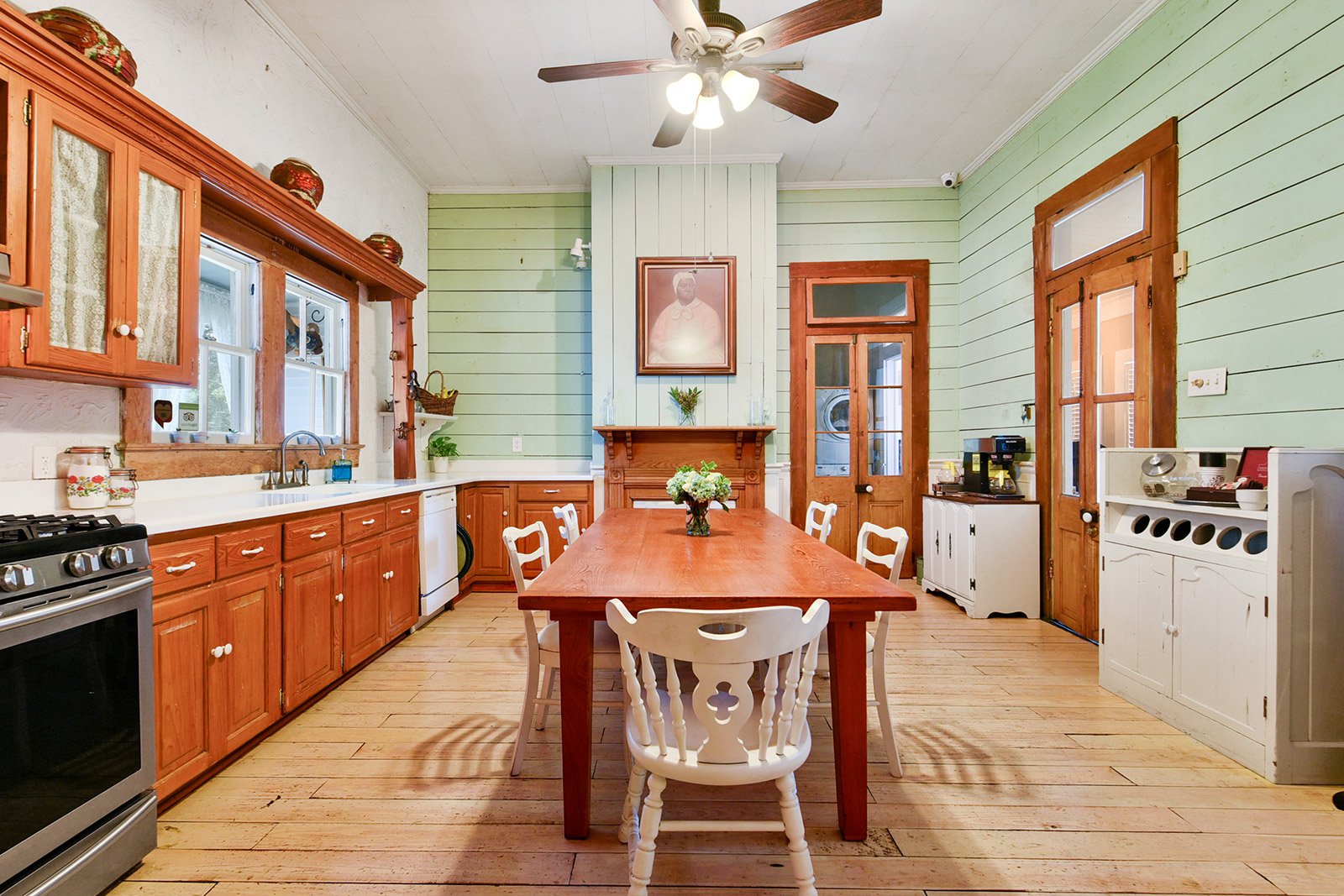 It is typical of southern families to gather in the kitchen throughout the day to visit with one another as food is being prepared.
Glass Porch
Courtyard